"Puppet Master"? stagematrix.com [After 2009] & T-blog [Director's Notes] BIOMECHANICS + * amazon.com * Use http://vtheatre.net to link to Virtual Theatre pages! *
---
TOPICS: drama + comedy + postmodern + time + space + spectator + epic theatre + physical acting + mise-en-scene + commedia + chronotope + floor plan +
---
* 2008 -- 2009: Lul Theatre
2003: Film600: Bad Theories, Wrong Subjects
2005: total directing & total acting
2008 : t-blog + beta.vtheatre.net online?


NEW : * Spring 2007 : THR221 Intermediate Acting *

direct.vtheatre.net/2 -- directing class [ part 2. Directing Actors ]

film acting:


stanislavsky.us
---
[ advertising space : webmaster ]



... Do you know how to take directions?
... Casting, Rehearsals, Blocking [ "give and take" ]
* Acting2 Finals are with Directing Class [ calendar ]
Steps, preparations for FINALS
---
... Director gives "directions", second layer as in the script (playwright's stage direction); so the costumer, set and lighting designer... so your partners on stage.
stage [W] -- "The stage itself has been given named areas to facilitate the precise movement and positioning of actors on a stage". [ Blocking is a theatre term which refers to the precise movement and positioning of actors on a stage in order to facilitate the performance of a play, ballet, film or opera. The term derives from the practice of 19th Century theatre directors such as Sir W. S. Gilbert who worked out the staging of a scene on a miniature stage using blocks to represent each of the actors. ]
* on "taking notes":
... have your script with you!
* use the back for general notes
* margins for emotions (left), motion (right)
* check with the bible (stage manager)
* ask questions (write them down and talk when director say "questions?")
* consult with your partner(s)
* notes from stage manager
* costumer
...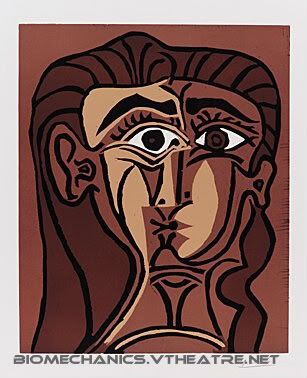 ---
index * BM1 * BM2 * BM3 * BM4 * * 200X * Film Dir * Books * Theatre w/Anatoly * SHOWs * Script Analysis * Acting 101 * Directing * Russian-American Theatre (RAT) * Classes * VIRTUAL THEATRE * Plays * Anatoly's Blog *
director
final scenes with students-directors...

you -- partner -- director

director as spectator

you -- director -- you

director as mirror

film acting ?

... Meyerhold: ACTOR = Director + Medium [another interpretation of Actor's Formula]
Part 3. Stage + Part 4. Public : you and director

Director is a professional spectator!

... Director ACTS : how to read Director's Mind?

Actora -- DIRECTOR -- Actorb

Other Director's pages in Acting 1 and Acting 3 [list/menu]

Directors are from Mars, Actors are from Venus

Boss or Partner?

Who is first and many "marriages" of actor [ play, character, director ]

... your work and their "business" [ on stage and off ]

Homework -- what to expect and what is expected from you.

* All scripts and texts on this site are intended for educational purposes only * my notebook THEATRE

... google.com/group/directing [ class & archives ]

Theory of Directing -- filmplus.org/thr

Director's responsibility is SHOW, actor's -- ROLE. Their meeting space -- CHARACTER.

Friends or Enemies?

Both.

Love-Hate relations.

Director "uses" actors, as actors use playwright.

PC tells - collaboration, Real Politik -- struggle.

Why it should be seen as FIGHT?

Conflict is the essence of dramatic, confrontation (not personal) is the only true link; they should have different interests... and director and actor do have them, different goals.

... Film and Biomechanics:
directing.filmplus.org and Total Actor
... "Caligari Moments" in class [ progress-process ]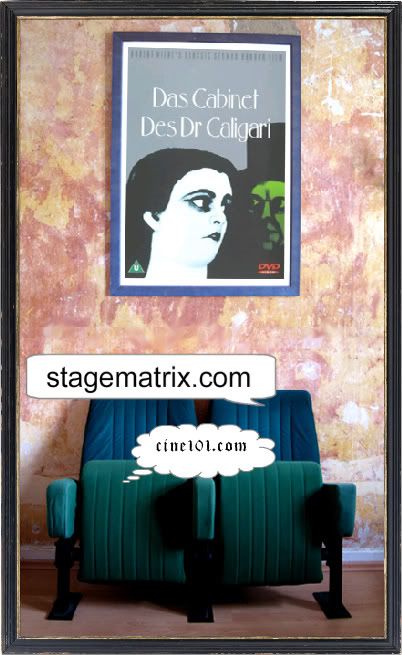 pomo.vtheatre.net/2008 : caligari 1,2,3 ... and slideshow
Rehearsals : How do I work with actors?
Live Writing Advice
An online course supplement * Film-North * Anatoly Antohin * eCitations *
© 2005 by vtheatre.net. Permission to link to this site is granted. books.google.com + scholar.google.com | acting amazon
biomechanics home: appendix * links * new * biblio * references * list * notes * faq * dictionary * glossary * popup * students * archive * flickr * acthome * virtual theatre domains * store-theatre * video * books * store-acting * google.com/group/acting2 * [ I ] [ II ] [ III ] [ IV ] calendar | * my live.com/theatre * Lul Teatr