1.27.07 -- R/G are Dead : audition Jan. 26 2008 [ sides ]

Backstage page @ acting2 group

Your reflections on your auditions (at least one page) in journal

Script --> Role (Part)

"Paper acting" -- monologue study = character study

forms for self-evaluation

Analysis -- working with yourself on yourself!

R/G are Dead (UAF'08)
Auditions -- Sept. calendar
resume page -- students directory @ film-north ("actors" page)
SHOWS : Audition -- Director's POV ?
... Audition Portfolio [ video resume ] web + vids pages (new)
* Breakdowns are unique pages offering detailed characters descriptions of acting roles. They list the name of the project, it's type (film, tv, commercial...), the characters' physics (male / female, age range, ethnicity...) and other general information about the audition (time, date, location, salary...).
* Sides are unique pages, usually taken out of a script in order to help the actor prepare for the audition. The sides are the most important thing that helps the actor to rehearse the part. They are usually sent by the casting office to the actor or to his/her representative. In some cases the actor can download them himself as a pdf or word format, and print them.
[ links ]
film acting:

stanislavsky.us
---
[ advertising space : webmaster ]




[ "portfolio" -- method.vtheatre.net ]

doc.txt (documents) directory files :

... 2010 : LUL audition policy [handbook]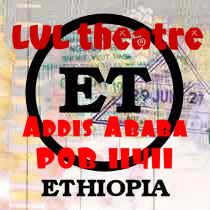 Announcements [ LUL newsletter ]
calendar
Available positions -- descriptions are at direct.vtheatre.net [list]
...
---